The method works in the following way - whenever you try to log into your account, make a payment, manage users or perform an action, which requires authorisation, you will receive a push message on your mobile phone to authorise or reject the operation.
There are several steps you need to perform before you can fully enjoy our authentication method:
Upon logging into your account, you will see a screen prompting you to set up a linked device. Then follow the steps described below.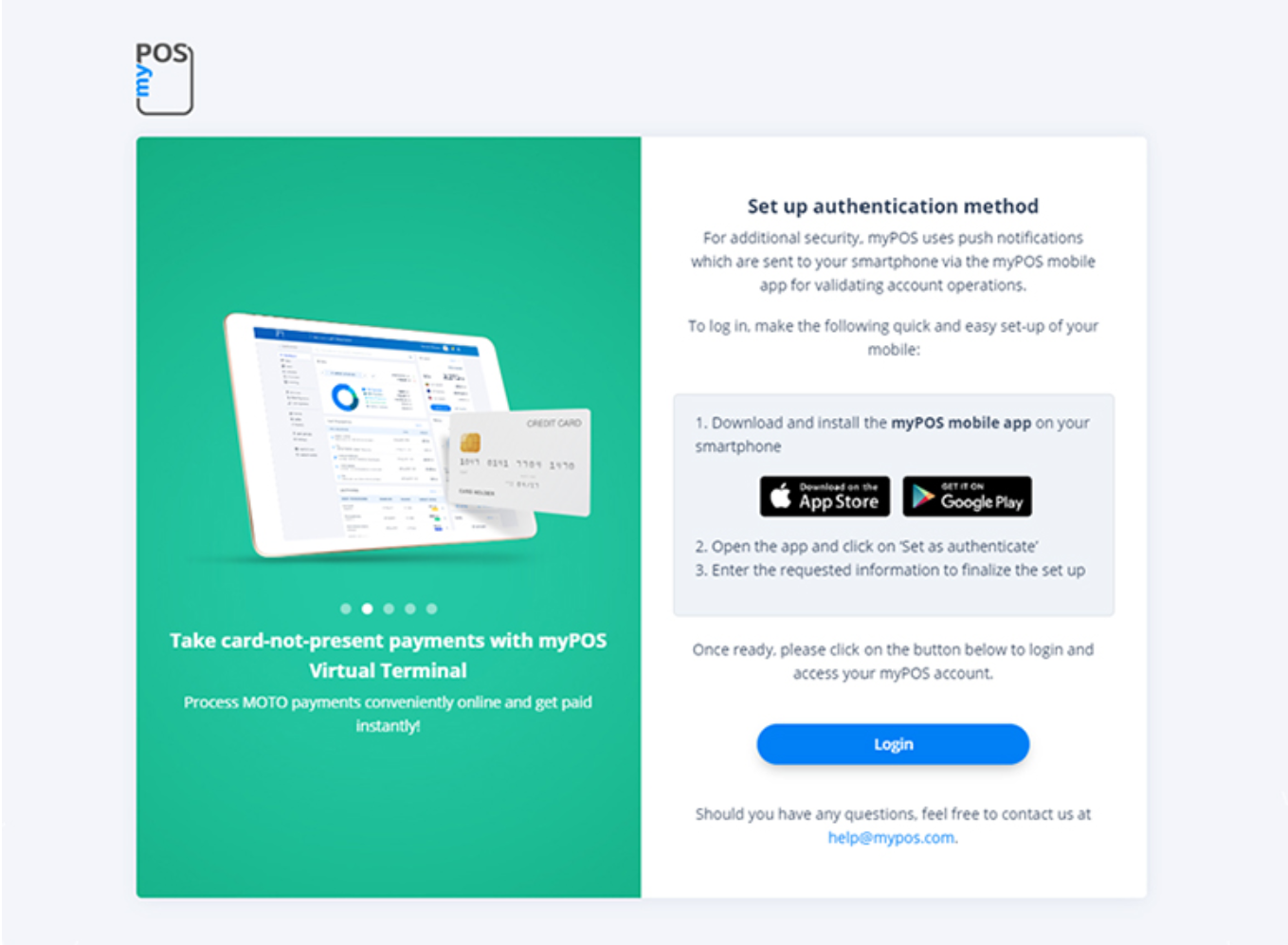 Link a device
First, you must link your mobile phone to your myPOS account. You can do this in the following two ways:
Log into the myPOS app by using the device you want to use for authentication (receive push notifications to)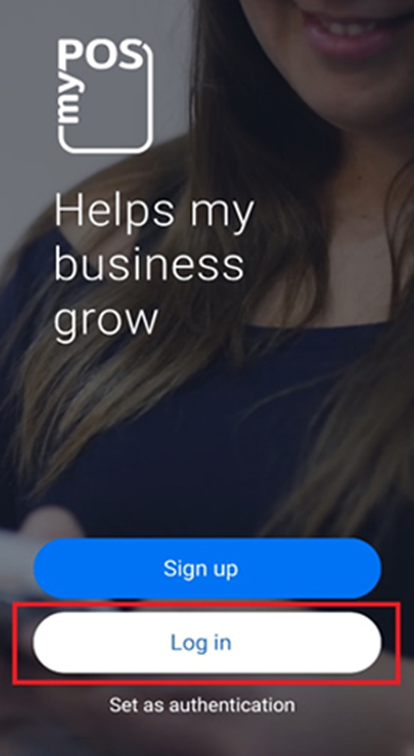 OR set the device you want to use for authentication (receive push notifications to) by pressing "Set as authentication".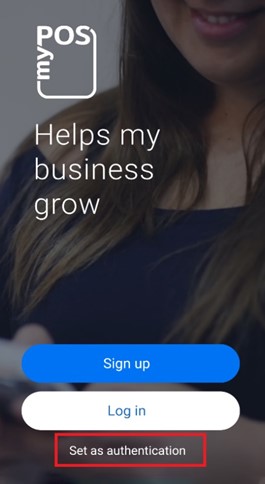 In this case, the authentication process resembles the login one.
1. Enter a valid email address and confirm by pressing "Next".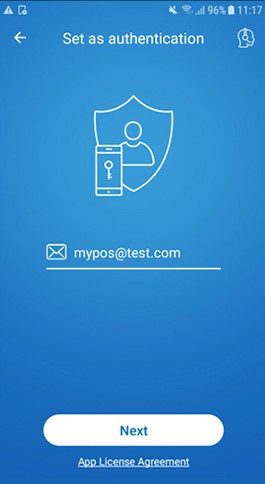 2. Then enter a valid password and press "Next".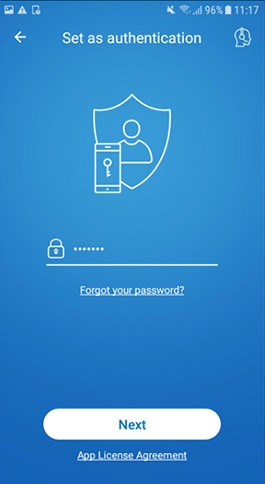 3. You will then receive a one-time password (OTP) via SMS and after entering the correct digits you will be redirected to a new screen.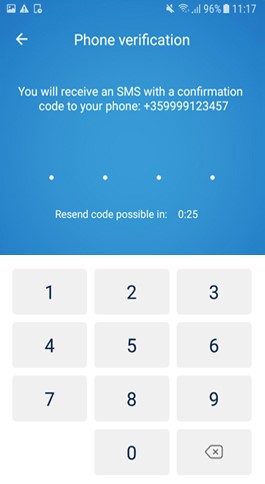 4. There enter a passcode for the app and confirm it by pressing the "Save" button.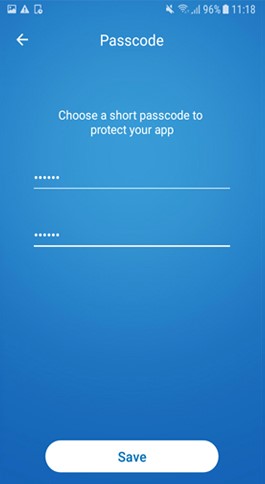 5. You can now choose to access the app with your fingerprint or choose "Skip" to use only the passcode for access.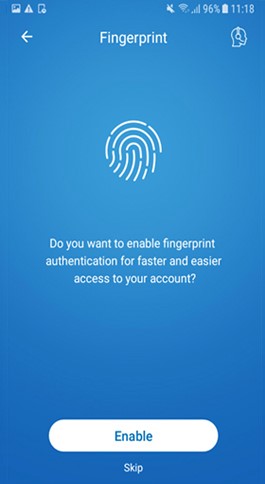 6. You should now see a new screen showing you that you have completed the authentication process.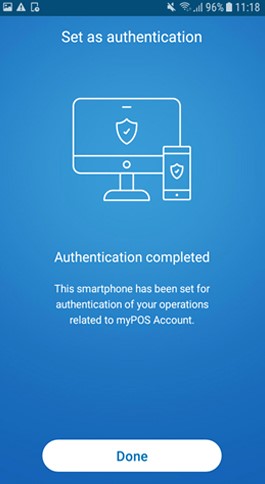 Login from website
When you log into the myPOS platform via our website, you will see a message stating that we have sent you a push message to your linked device.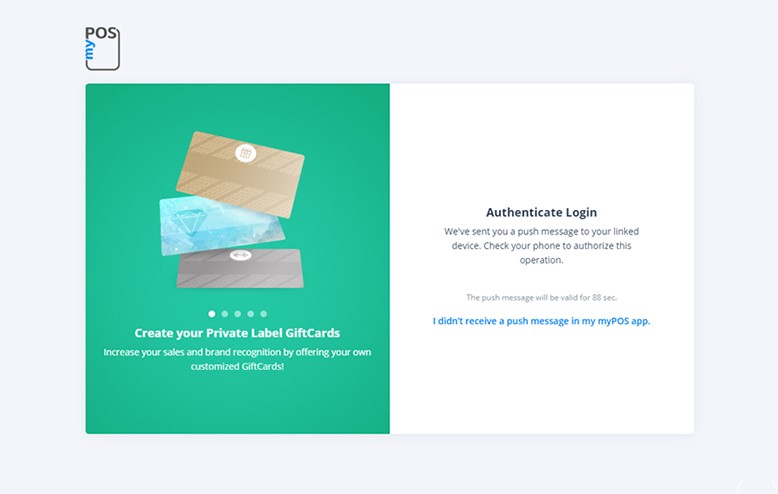 The device will light up in a few seconds and ask for authorisation. You can now accept the login or reject it.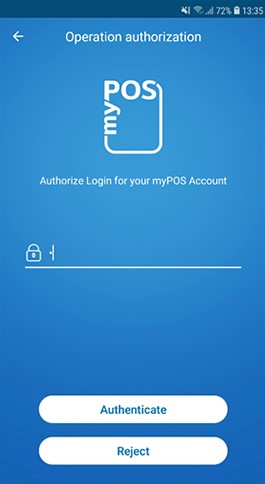 If you authenticate the login, you will be automatically taken to your account's dashboard on the website where you can perform various actions regarding your funds.